WIN: Free access to Yoast SEO academy for a month!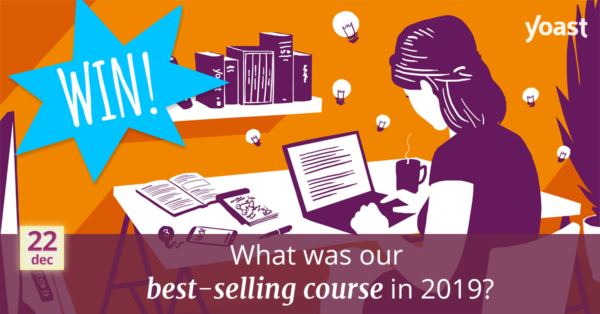 It's time for a little contest. And the thing with contests is that you can win stuff. So firstly, let's reveal the prize: You can win one-month free access to all the Yoast SEO academy training courses!*
We'd like you to answer the following question:
What was our best-selling course in 2019?
Sorry, this contest is over. We'll announce the winners tomorrow, so stay tuned!
Did you know that we'll celebrate Yoast's 10-year anniversary in 2020? And, Yoast as a company has grown tremendously. Do you want to know more about the history of Yoast? Let's find out what has happened over the last decade.
*The winner will be chosen at random from the valid entries. The contest ends on December 23 – 3PM CET / 9AM EST.