SEO consulting services
We're proud to say that millions of webmasters rely on our software, training and content to 'take care of the basics'. We solve their technical SEO challenges, help steer content production, and improve their editorial quality. For many businesses, we provide all of the tools they need to manage and execute winning strategies.
But for bigger brands or more complex challenges, sometimes you need more.
That's why, at Yoast, we employ some of the smartest, most experienced, and best minds in SEO. They're the people who help develop our software, deliver our training, and educate the industry through speaking at conferences and events. And they're available as consultants to support your SEO strategies.

Our consultancy services
We take on a small handful of projects for enterprise clients each year, which typically involve:
Developing market-winning SEO strategies (including market, competitor and keyword research)
Solving complex technical challenges (like guiding large-scale platform migrations, internationalisation projects or performance optimisation projects projects)
Providing training, expertise and support to your in-house teams, agencies and stakeholders
Designing sophisticated reporting, analytics and tag management solutions
Because we only work on a project basis, our availability and pricing estimates is only available upon enquiry.
Typically, however, we only work with large brands and organisations (those who invest upwards of €50,000 per year).
If you represent an enterprise brand and you feel you'd benefit from the support, experience and skills of the team behind WordPress SEO, we can't wait to hear from you.
Testimonials
Fili Wiese, ex Google's Search Quality team, says:
"…Joost is very knowledgeable on the subject of search engine optimization and has been a great advocate of 'making websites for your users'…"
Rand Fishkin, CEO and Founder of moz.com, says:
"If you get a chance to work with Joost, I'd certainly recommend that you do!"
Meet our consultants
Joost de Valk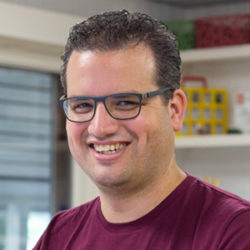 Joost is the founder and owner of Yoast, and is one of the most prominent names in SEO.
He's passionate about helping brands become self-sufficient when it comes to SEO.
He's an expert on processes, people and training – from getting hands-on with developers, to educating journalists, to supporting the C-level in complex projects.
He's worked with some of the top companies in the world as an SEO consultant and strategist, including companies like the Guardian, eBay and Facebook.
Jono Alderson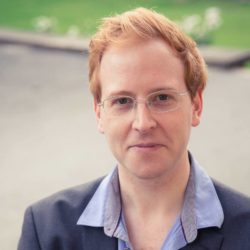 Jono is a world-leading technical SEO, digital marketer, analytics geek, and brand strategist.
He's passionate about solving complex marketing, technical and SEO challenges, and helping brands to win in their markets.
He's an expert on website development, site speed and performance, competitor and market analysis, and digital analytics.
He's worked with household brands, startups, agencies and global enterprises to define, support and deliver successful SEO, content, analytics and brand strategies at an international level.
How can we help?
If you're an enterprise brand who'd benefit from the support, experience and skills of the team behind WordPress SEO, we can't wait to hear from you.