Hire team Yoast
Need a fresh pair of eyes to look at your website? Using our software and courses, we have helped millions of websites to optimize for Google and other search engines.
We have been developing WordPress SEO plugins for over a decade. As we are an SEO company first, you can trust on our software and courses to follow the latest trends and algorithm updates.
These are some of our products:
Good SEO and good business go hand in hand. You have great customer service, a smart business model and every reason to be pulling in profits – you should be getting the traffic, the prospects and the sales you want.
If you're not, there's a good chance you need us to raise your SEO rankings. We're known for being the go-to expert in search engine optimization and SEO software for (among others) WordPress. We can help your site rank higher in search engines to help people find what you sell, increase your visitor traffic, boost your readership and pull in better sales for your business.
Being best in the business won't make you rich.
Being the top-ranked website for your field just might.
Over the past years, we have helped over 7,000,000 website owners and web agencies to improve their websites. In our holistic SEO approach, we discuss all on-site issues in the areas of design and user experience, (technical) SEO, but also content and speed in our courses and / or software. And obviously on our SEO blog. It's all these things combined that make Google like your website. The combined experience of our consultants will make our plugins, courses and  configuration service worth your while.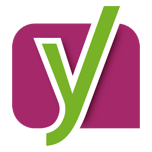 We have helped all kinds of companies. Large organizations and small businesses. These are some of the clients we have worked for:

These are some of the big names. But with the same passion and devoting, we have helped local bakeries, law firms, dentists, food blogs and other websites to get to the next level!
We can't wait to help improve your website as well!
Any more questions?