About Remkus de Vries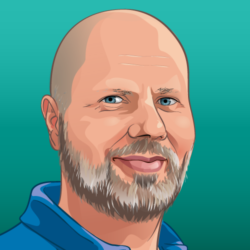 Before joining Yoast in early 2017, I was running a small WordPress Agency for 13 years. During those years, but especially since 2008 I've been very active in the WordPress Community both locally here in the Netherlands as abroad. I've co-founded  WordCamp Netherlands back in 2009 and have been the team-lead half a dozen times.
Additionally, I co-founded WordCamp Europe back in 2012 and lead the first two editions in Leiden (2013) and Sofia (2014) and have been part of the organization ever since. I've also been acting as the admin for the Dutch WordPress site as well as been the global Polyglots teamlead.
So, you could say I have a love for WordPress as software as well as the larger WordPress Project and for which it stands: democratizing the internet. This is why I love working at Yoast as our moto "SEO for Everyone" extends on that greatly.
At Yoast I'm working as Partnerships Manager and Community liason. My volunteer work, as mentioned above, is now donated by Yoast to the WordPress Project. Over the years I've spoken at many WordCamps and have assisted getting WordPress Meetup groups from the ground and mentored upcoming WordCamps. This means I can give back to the Community as much as I can and help make the WordPress Community grow.
In my spare time, I enjoy hanging out with my family, doing lots of reading, watching documentaries, and going to car events. Or just hangout.