10 years of Yoast goodies!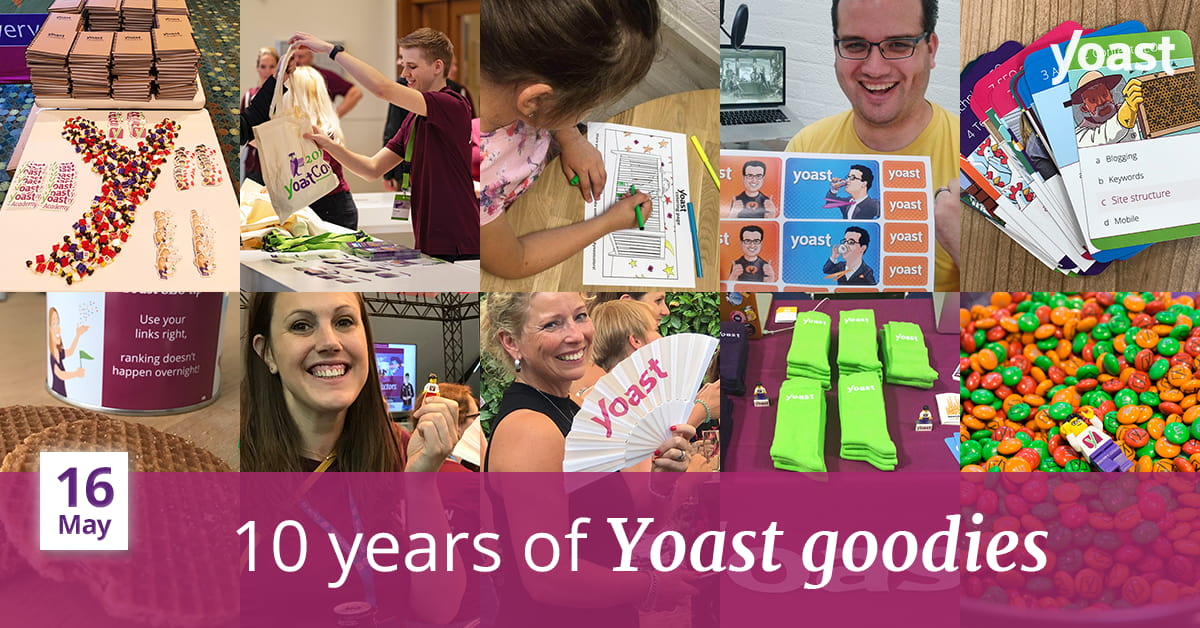 We've had a lot of different goodies during the 10 years of our existence. From coloring books to cookie cutters… and who remembers the pink Yoast socks? They're a collector's item now! Let's look back at 10 of our best goodies in the past 10 years:
Yoast M&M's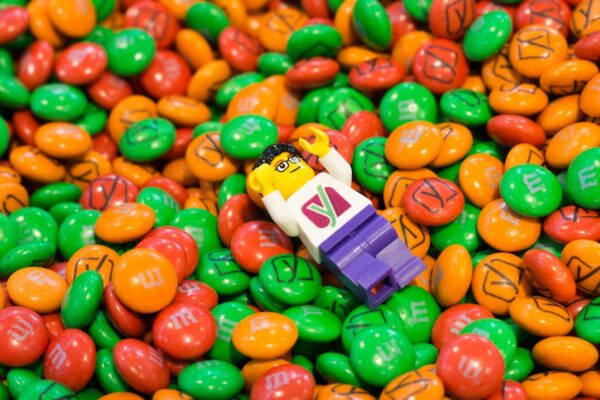 Who doesn't love chocolate? Lego Joost loves it so much he dived right into our M&M's with the Yoast logo on it! We had these made for YoastCon and several WordCamps, to make sure everyone got their daily dose of chocolate at these events.
The famous Yoast socks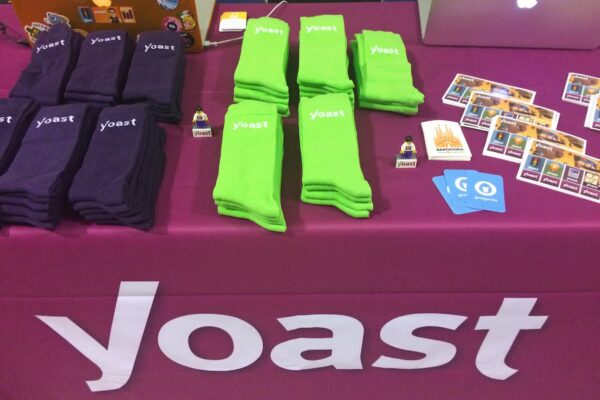 Ah yes, our famous Yoast socks. Fun fact: we ordered purple socks, but the manufacturer sent us pink ones by mistake. It felt like a waste not to use them, so we started handing them out at our events and they were a big hit! Such a big hit that our pink Yoast socks are now a collector's item. So hang on to them if you've still got a pair lying around somewhere.
Yoast stickers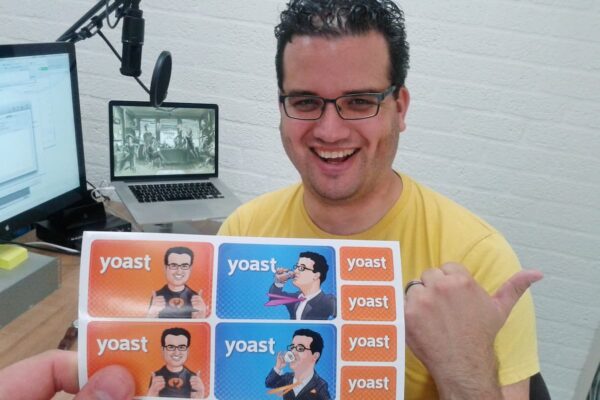 As you might have read, our avatars have evolved quite a bit since the start of Yoast. And our colleague Erwin has drawn Joost in a lot of different settings over the past years. That's why we decided to hand out stickers of all the different Joost avatars!
Yoast LEGO figures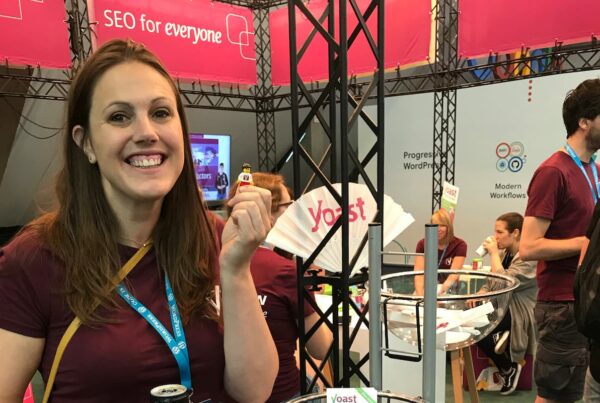 We have different LEGO Yoast figures and in this picture you can see Marieke holding her own LEGO Yoast figure at WordCamp Europe 2018 in Belgrade! Visitors of our stand could leave with several goodies, but in our opinion the LEGO Yoast figures stole the show!
Yoast Stroopwafels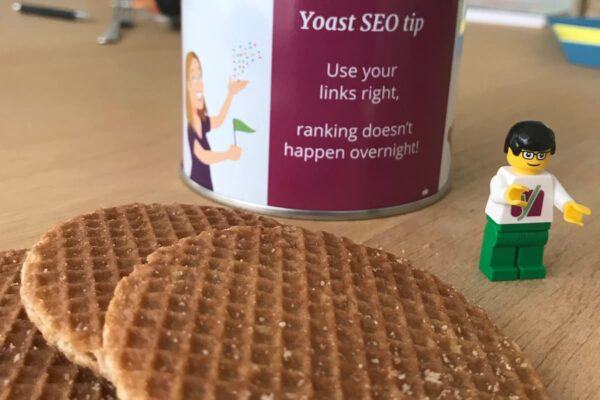 Stroop-what? Stroopwafels? If you're not from the Netherlands you might not be familiar with this delicious Dutch cookie yet. To give this delicacy some well-deserved exposure we planned to take them with us to WordCamp Europe 2018 in Belgrade. Unfortunately, we were not allowed to take them across the border. But don't worry, we were able to hand out these delicious cookies at other WordCamps!
Yoast card game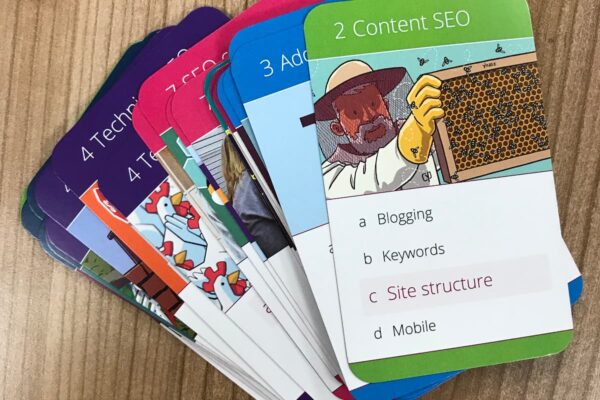 At Yoast, we're big fans of games. All kinds of games actually. That's why it only seemed right to develop our very own game. Inspired by the Dutch game kwartet (quartets in English), we now have a Yoast card game that we hand out at different events! Have you played it yet?
Yoast fan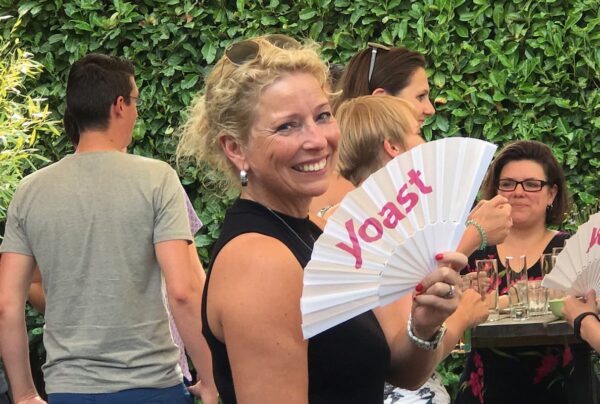 Our lovely Yoast fan, which comes in very handy when visiting a WordCamp in hot weather. Or at one of our fun staff parties as our colleague Monique demonstrates in this picture!
Yoast coloring pages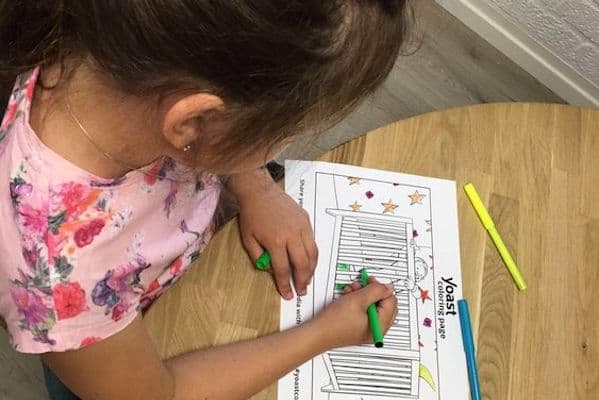 Of course we haven't forgotten our youngest fans and that's why we have Yoast coloring pages to keep them entertained at our events!
Yoast tote bags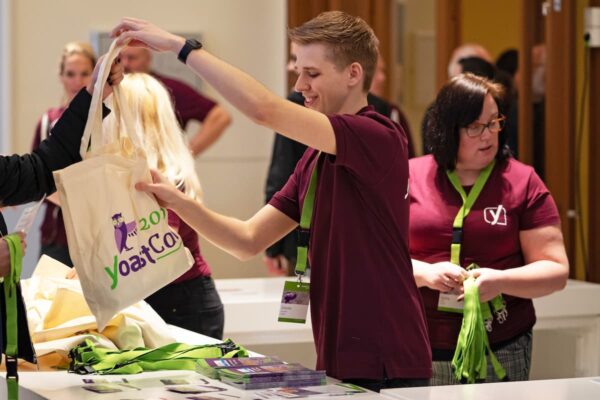 A few years ago, we handed out these limited edition tote bags at YoastCon. Filled with stuff that visitors could choose themselves, from a selection on the table. This way everyone left with a tote bag full of stuff they were excited about and we were able to prevent waste by not just stuffing it with every goodie in sight!
Yoast tulip bulbs and notebooks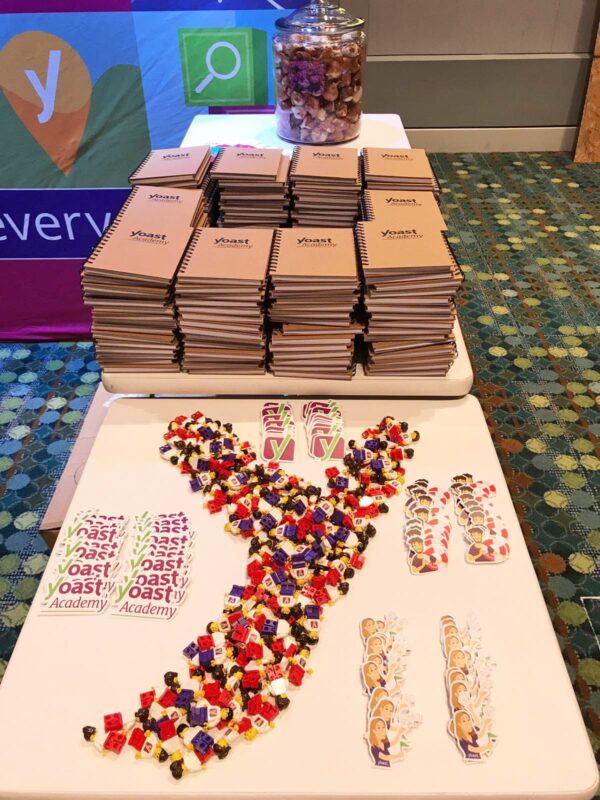 And last but not least, we want to show you this table with a few different goodies on it! At the back of the table you can see a jar with… something in it. But what is it? Can you guess? This jar is filled with Yoast tulip bulbs that visitors were allowed to take home! And in front of these tulip bulbs you can see our Academy notebooks, which come in a small size so you can take it everywhere. And at the front of our table we made our logo out of LEGO Yoast figures of our board! It might be a bit too small to recognize them, but trust me: they're all there!