It's always time for a party!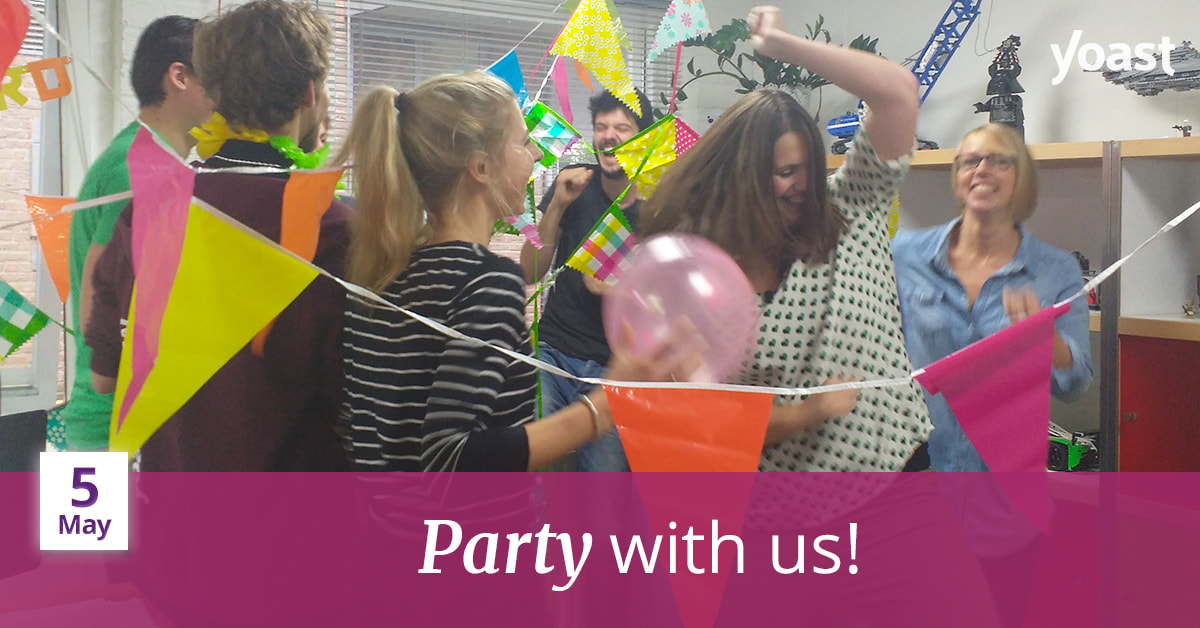 At Yoast, we work hard to make SEO accessible for everyone. And if there's one thing we've learned in the last 10 years, it's that we get our best work done when we have fun! Fun in our work and fun when we're on a well-deserved break.
That's why we like to wind down with a dance party every now and then. Trust us, it's a great way to relax and get energized at the same time. But why tell you, when we can show you? Put on your party hat and bust out your best dance moves during this digital mini party that highlights some of our greatest moments captured on camera!