[closed]Caption this and win a goodie bag!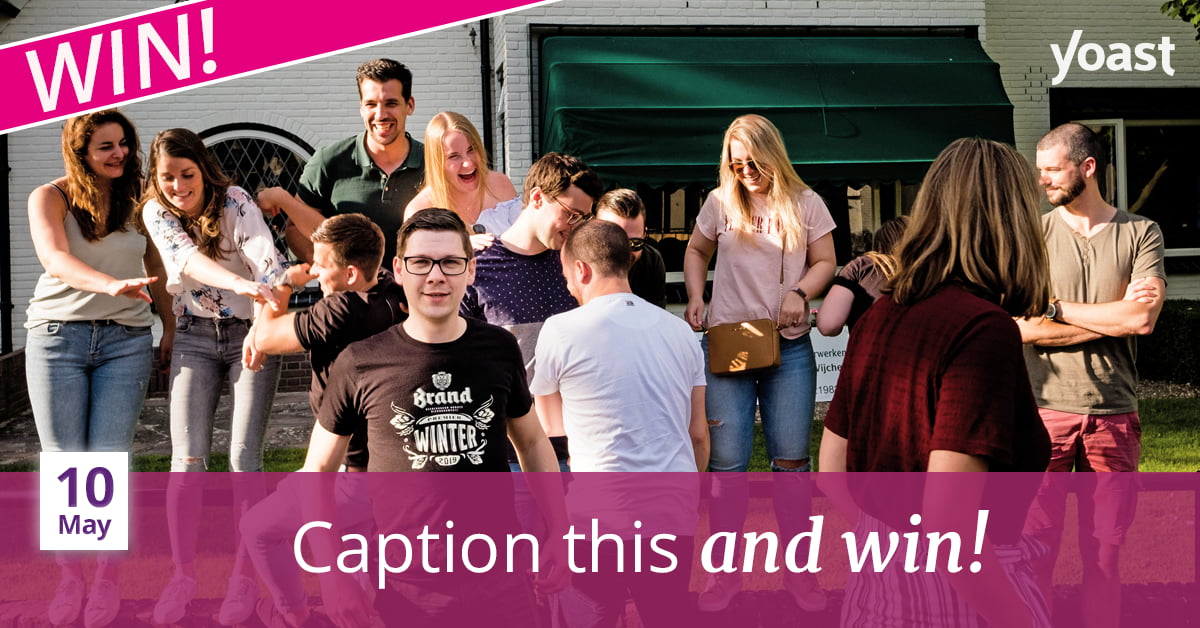 Hurray, it's time for another giveaway! Have a look at this photo with a few of our Yoast-colleagues on it. There's a lot happening, right?! Can you make up the funniest and most original caption for this photo? If so, you win an awesome Yoast 10 years goodie bag filled with a Yoast fan shirt, Yoast sunglasses and a few Yoast LEGO minifigures!
This contest is closed!